Angels Gate Cultural Center
Artists in Classrooms
The Artists in Classrooms program is designed to promote creativity, cross-disciplinary knowledge and critical thinking skills in accordance with state standards and familiarize students with professional art settings. more...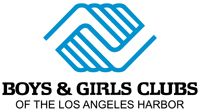 Boys & Girls Clubs of LA Harbor
Wilmington After-school Program
Among the Boys & Girls Clubs of the Los Angeles Harbor's 15 sites, the Harry Bridges Span School after-school program site is in one of the most crucial areas in the harbor region. Support from the Max H. Gluck Foundation allows this program to serve over 200 youth per day, ages 5-14, free of charge in the east side of Wilmington, an area that has been under a Gang Injunction since 2006. more...

Carnegie Hall
The Academy
The Academy, a program of Carnegie Hall, The Juilliard School, and the Weill Music Institute in partnership with the New York City Department of Education, is a fellowship program for post-graduate musicians. more...

The Colburn School
Gluck Foundation Community Fellowship Program
The Colburn School's college-level, conservatory students share their musical skills with under-served audiences through performances in senior homes, public schools and community locations. more...
The Colburn School
Jumpstart Young Musicians Program
The Jumpstart Young Musicians Program at the Colburn School is a tuition-free program that provides extraordinary opportunities for low-income Los Angeles area students to pursue their music education. more...
Summer Encounter
The Summer Encounter program is an intensive two-week program that selects approximately 60 fourth and fifth grade students from 14 under-served schools to participate in immersive arts studies, including music, dance and drama. more...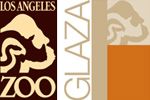 Greater Los Angeles Zoo Association
Muriel's Ranch
Since its opening in 2001, Muriel's Ranch and its Contact Yard have been a favorite destination for our young visitors and their families. The experiential lessons inform each child's understanding of the natural world and sets the stage for a fully engaging visit to the Zoo. more...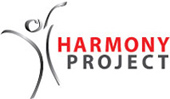 Harmony Project
Youth Orchestra
Harmony Project is an award-winning, research-based 501(c)(3) non-profit that targets at-risk youth in underserved communities, promoting positive development through year-round music lessons and ensemble participation, provided, along with instruments, at no charge to students. more...

The Juilliard School
Gluck Community Service Fellowship Program
The Gluck Community Service Fellowship provides Juilliard students with the opportunity to perform for and interact with the residents of hospitals, hospices, and similar institutions in the New York metropolitan area. more...
LA's BEST
Mariachi Band Program

Leo Baeck Temple
Experiential Arts Education Program
Leo Baeck Temple features an arts orientation in its educational programming that makes the congregation unique in the world. Learning programs serve participants of every age... from 2 to 102. more...

Los Angeles County Museum of Art
Art Mobiles
The Art Mobiles are LACMA's traveling classrooms dedicated to teaching students in Los Angeles County public schools about art and culture. more...

Los Angeles Museum of the Holocaust
Share Our Stories
Share Our Stories is an LAMOTH education program that connects students from under-resourced schools with Holocaust Survivors, for conversation and creative exploration. In engagements at the Museum and in their classrooms, students confront a powerful history told first hand, find relationships between Survivors stories and their own lives, and discover their own voice. more...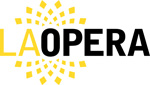 Los Angeles Opera
Elementary Student Matinee
LA Opera's Elementary Student Matinee and Tour brings the sensory richness of opera to elementary students in regional venues across Los Angeles County. more...
Opera Prep
LA Opera's Opera Prep program provides over 2,400 secondary school students across the Los Angeles region with a lasting experience in the performing arts and a behind-the-scenes encounter with the many careers that bring opera productions to the stage. more...
Los Angeles Philharmonic
YOLA-Youth Orchestra LA
Changing Lives – One Child, One Family, One Community at a Time
Youth Orchestra LA (YOLA) provides access to free, high quality instrumental and orchestral education in order to promote youth development. Central to YOLA is the LA Phil's plan to build, with community partners, youth orchestras in underserved communities throughout Los Angeles.
more...

Natural History Museum
Mobile Museum Program
The Mobile Museum program is a hands-on science outreach program that brings the excitement of the Natural History Museum to elementary school students in the Los Angeles Unified School District and the Greater Los Angeles area.
more...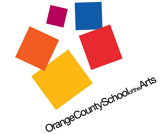 Orange County School of the Arts
Gluck Community Service Arts Fellowship Program
This unique program sends talented and enthusiastic OCSA student arts groups into the surrounding community to bring the arts to those who have no access. more...

UCLA School of the Arts and Architecture
Music Performance and Education Outreach Program
Our finest UCLA music students visit senior centers, schools, libraries and other institutions throughout Los Angeles County, bringing high quality performances and music education free of charge to individuals and groups who might otherwise not have the opportunity to hear live music. more...